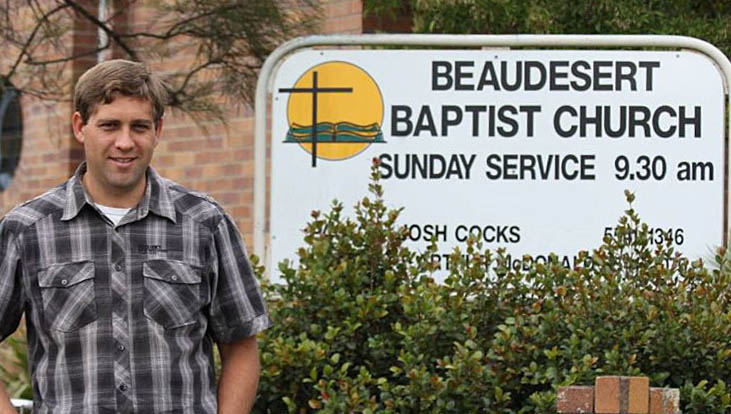 Welcome to Beaudesert Baptist Church.
We are community of people with an open heart to God and His Word.
Beaudesert Baptist Church is located in the rural town and as a congregation we have been steadily growing.
Continuing development in the Scenic Rim Shire has seen new families moving into the area.
We have a number of ministries that cater for a broad range of people as well as our Sunday Service at 9:30am and 6pm (monthly).
We would love to have you join with us at any of these events.
Please drop in sometime – it would be great to meet you!
Josh Cocks
Pastor
07 5541 1346